Valentine's Day comes with high expectations from women, and although they may expect a romantic dinner, it may be a better decision to shatter their expectations; choosing something that she would truly enjoy with a romantic twist will show her that you know and understand the kind of woman she is.
Instead of going with the same boring and bland date ideas, break the mold with one of these top 9 Valentine's Date ideas you'll both enjoy.
FOR AN OUTGOING WOMAN
If your partner is always on the hunt for the next thrill, you'll want to choose a spot that she hasn't been to before or a place that she never gets tired of.
ESCAPE ROOM
I knocked escape rooms for a while, thinking they were a passing fad for teens along the lines of laser tag - but after my girl roped me into one, I can definitely say they're fun as hell. It's a creative way to learn how to work together under pressure and will without doubt keep her talking about it for weeks.
Concert
The obvious choice would be to take her to a concert of a musician she loves, so if that's an option definitely go for it; but if there isn't anyone she's familiar with playing this weekend, figure out the kind of music she likes and find a musician that aligns with her taste in music. She'll appreciate the thoughtfulness and may even find a new favorite that will always remind her of you.
Comedy Show
Again, try to see if a comedian she likes has a gig in town for the big day. If no one she knows is around, check out other comedy shows around and see if the comedian shares her sense of humor. You can't go wrong with making a girl laugh.
FOR A BUSY WOMAN
If you're with a woman who's running around all day, adding another place to go on top of her busy schedule may be the last thing she wants to do. Instead, romance her with a laid back and relaxing date at home or at a hotel.
CREATE A BUCKET LIST
While you're giving her time to enjoy herself, get her to think of what she wants to do for herself and help her with a bucket list. Get her to talk about things like places she wants to travel to, childhood dreams she never followed through on, or skills she's always wanted to develop.
This will work especially well if she feels like she's working endlessly with no clear goal in sight, giving you brownie points and her inspiration.
ASK DEEP QUESTIONS
Use this private one-on-one time to ask your partner deep questions that are both romantic and thought-provoking while doing something comforting like eating. This will give her the feeling that you care about her wants and needs and will also help you understand her better.
Questions like this will lead to even deeper questions that lead to a deeper connection. Here's a few ideas:
What are you afraid of?
Do you value things or experiences better?
What was an event in your life that forever changed you, and what did you learn from it?
What do you like being done to you in bed?
What do you value most in another person?
What was your biggest failure and how did you bounce back from it?
PLAN YOUR FUTURE
If you've been together for a substantial amount of time, taking this romantic day to plan the future of your relationship will show her that you value your relationship. Instead of whimsically saying sweet nothings like, "Go to the Bahamas", come up with life goals that you both want, set action steps, and commit to deadlines to really make them a reality.
This is a great choice if your date finds it difficult to unwind seeing as it provides the feeling of getting something done.
FOR A WOMAN WHO LIKES SURPRISES
If your date tells you that she wants to be surprised, she doesn't mean pick a new restaurant; she wants something totally different and original. Although it seems like an impossible task, here's a few ideas to go off of.
DOUBLE DATE WITH HER BEST FRIEND
This is a high-risk/high-reward type of situation. You have to be absolutely sure that your woman really loves spending time with the other couple and also be absolutely sure that the other couple actually wants to spend their Valentine's on a double date and isn't just being polite.
If done correctly, you'll be responsible for a night that will strengthen the bond between your partner and the other couple.
AQUARIUM VALENTINE'S EVENTS
Not many people know this, but aquariums host exclusive dinner events for Valentine's Day. They stay open late for ticket holders and even set up special areas with private views of exotic sea creatures, putting a unique twist on the traditional Valentine's meal.
BOOK A NIGHT IN A CABIN
Whether she lives downtown or off in the suburbs, every woman adores an opportunity to get away to a remote location for peace and quiet. You don't have to book a plane to some faraway land however; nearly every state has the option to rent a cabin off in the wilderness that's only an hour or two drive away.
A night away like this allows you two to get to know each other better without distractions or simply enjoy each other's company in a stunning landscape and vibrant night sky.
BONUS: INCREASE YOUR SEX APPEAL
If you're in a relationship, Valentine's almost always ends with a night of passion. Even if you're dating someone new and haven't taken 'that step', chances are she'll want to enter the next stage of the relationship after a romantic night out.
Either way, her attraction to you will reach new heights when she sees your style beneath your jeans with fresh new Drawlz. Here's our top picks to wear on the 14th:
Cottonz Red
Newest release from Drawlz
95% cotton, 5% elastane
Valentine's color
SHOP NOW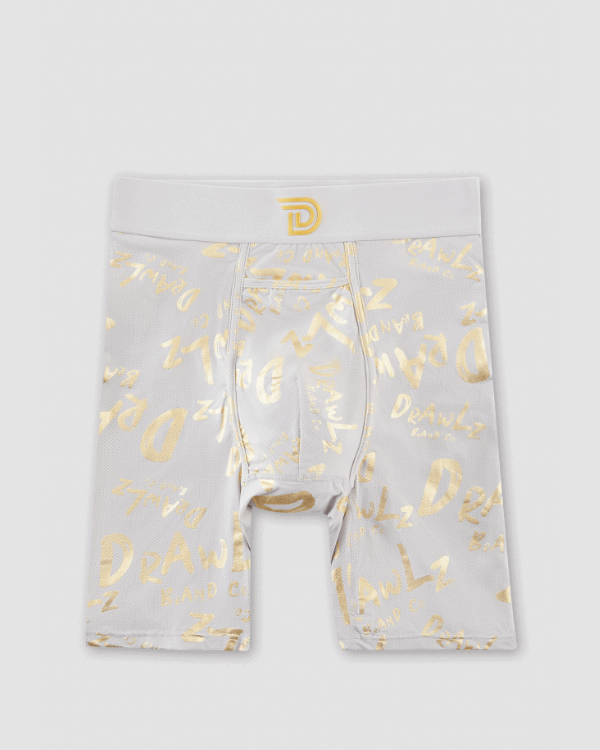 DBC GOLD PACK
2022 ANNIVERSARY EDITION
New Anniversary drop
Contains three undergarments
Limited supply available
SHOP NOW
EXPRESSIONZ 305'z
Vibrant, bold colors
85% nylon, 15% elastane
Each pair unique
SHOP NOW